Want to see a big return
on your home?
Follow these steps.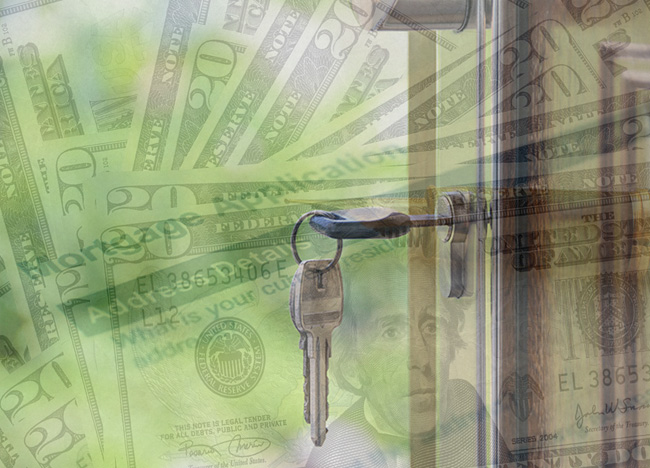 1. Get your home inspected.
To avoid potentially catastrophic problems with your home, you should regularly get it inspected. Small problems can become big, and the more you put off repairs, the more it will cost you. Making sure that the areas you can't see are in tip top shape is a great way to keep the value of your home up.
2. Paint!
Repainting a house or even just a room is an easy and cost-effective way to bring added value to your home. Fresh paint makes rooms look crisp and updated, which in turn equals more value for your home. Neutral colors are universally good looking. If you keep your colors neutral, you will retain a larger audience and make your house more desirable. Paint and supplies are incredibly cheap compared to other renovations. So what are you waiting for? Get Painting!
3. Keep that lawn looking beautiful.
Sub-par lawnkeeping and overgrown landscaping will make you home stand out, and not in the good way. Luckily, this is an easy fix and the outcome will make your house stand out in the way you want it to. You can either put the work in yourself, or hire a company to take care of it for you for a few hundred dollars.
4. Bring the outside, inside.
French or sliding glass doors are a great way to bring the beauty of nature into your own home. Natural light brings a plethora of life to any room. Having a large view of nature will also make the room feel much bigger. There are also a wide variety of energry efficient sliding doors your can purchase, keeping your cooling and heating costs at a minimum. This will also appeal to new buyers should you decide to sell your home.
5. New and energy efficient fixtures.
These little things will most definitely add up. Replacing outdated fixtures, such as lights and ceiling fans, will make a subtle, but noticeable difference in your home. Purchasing energy efficient fixtures will also bring down the cost of your energy bill. This will save you money in the short term, and make you money in the long term.
6. Out with the old, in with the new.
Ditch the old and out-dated appliances for some sleek and energy efficient new ones. An appliance with an Energy Star label has been certified by the government to use 10-50 percent less energy and water than conventional appliances. A brand spanking new set of stainless steel appliances will put your home way ahead of the competition.
7. Lighten up, this is easy.
Lighting makes a significant difference in the feel of a room. Adding light is a bright way to increase the overall value of your home. Light has a way of making a room feel much larger, as well as clean. Adding studio lights to areas are also a great way to draw attention to the best areas of your home.
8. Kitchen and baths, make or break.
Want to make a difference, but only have a few thousand dollars to spend? Focus on the kitchen and the bathrooms first. These spaces are the two most important areas of a home. These rooms can make or break a house. Either room is a good choice, and luckily, you don't have to do a total overhaul to see a return. Even modest updates can bring you an 80 to 85 percent return.
9. The more storage, the better.
Probably one of the most sought after amenities is ample storage space. Adding new space and custom shelving will cost you a pretty penny (around $5,000) but you will definitely see the return. You can also do this without breaking the bank. Hiring a professional organizer and organizing your space can make a huge different in the ambience of your home.
10. Green flooring = More green in your pocket.
Dirty and worn out carpet and flooring can be a huge turn off for potential buyers. Replace it with the hottest trend in flooring: renewable, environmentally friendly bamboo. Wooden floors are very easy to clean and last a lot longer than carpet. Choosing flooring choices like bamboo also minimally impact the environment, and are also a big turn on to those environmentally conscious buyers.